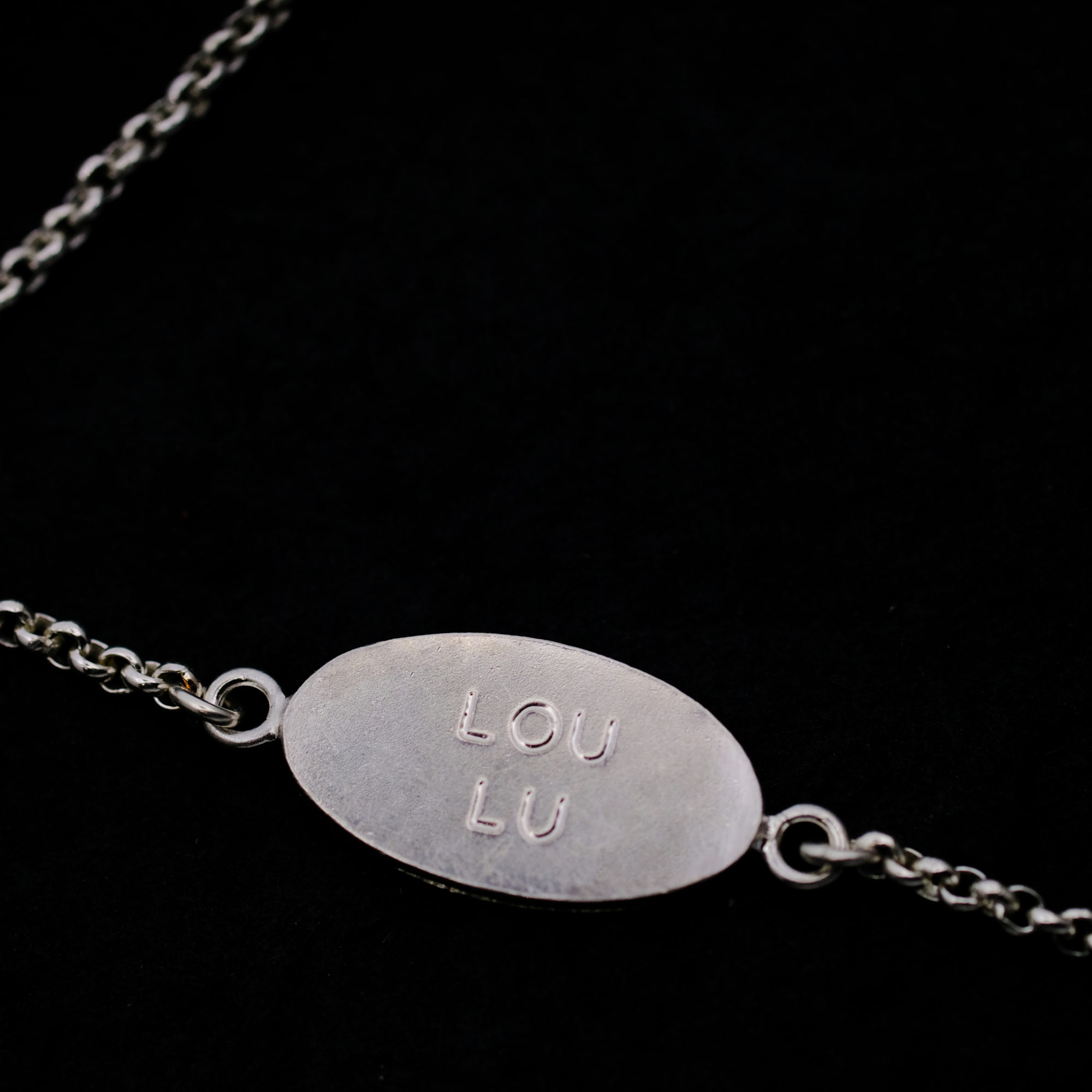 Silver Bracelet with nameplate
Your precious close to you
Material: Silver 925 AG
Length bracelet: 17 cm
Texture plate: one side is polished, the other side is slightly forged.
Please contact us with the text or names you would like on the plate. Both sides can be engraved. (The inifinity sign is an example. )
Delivery time: 2 weeks
Also available in gold. Please contact us for a price.
€145,00
Looking for a Belgian jewelry designer to create your jewelry?
Feel free to stop by in our studio in Bruges or discover our entire handmade jewelry collection online.