Personalized and unique engagement rings, handmade in Belgium
Are you about to propose to your lover? We'd love to help you in your search for the perfect jewelry! That's why we create modern, innovative and unique engagement rings in our atelier in Bruges, Belgium. You can either buy a ready-made engagement ring or have one customized according to your taste. Want to know more about the possibilities?
How we work
You're more than welcome to discover our handmade jewels online or in our jewelry studio in Bruges. Found something you like? You can buy our unique engagement rings in Bruges, Belgium, or easily order them online. Would you like to personalize one of our jewels? Our team gladly creates a design that suits your partner perfectly.
A one-of-a-kind engagement ring for your loved one
Using high-quality, honest and ethically sourced materials is incredibly important to us. That's why we always use 18k Fairtrade gold to create our engagement rings, wedding rings and other jewelry. You can either pick white gold, rose gold or yellow gold.
Want to give your engagement ring that little extra? You can choose a rough, polished, subtle or small gemstone that comes on top of your ring. We mostly work with the classics: diamond, sapphire and ruby. Crazy about a tourmaline, eolith, amethyst or other gemstone? We always help you make the best choice. You can find more information about each ring and each gemstone type in our online store.
Ready to buy one of our unique engagement rings made in Belgium, but unsure about the ring size of your lover? Feel free to bring a ring of your partner's to our atelier in Bruges, so we can determine what the right size is. If your engagement ring turns out to be too big or too small afterwards, we're happy to create another similar ring in the right size.
Engagement ring delivery time
When to expect the ring of your choice?
| | |
| --- | --- |
| design from our collection | delivery time of 6 to 10 weeks |
| completely new design | delivery time of 2 to 3 months |
DISCOVER OUR DESIGNER ENGAGEMENT RINGS
RING 3bands with gemstone
Rings solitair
Ring dubbele band met edelsteen
Ringen met ruwe edelstenen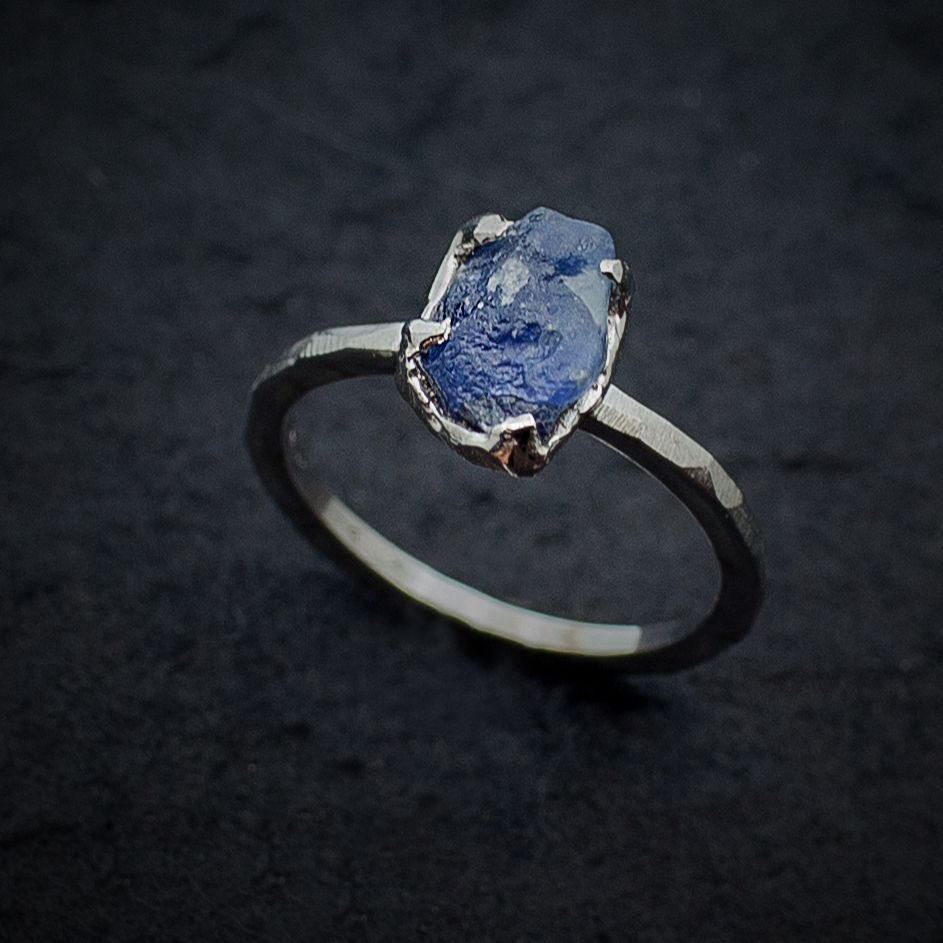 Ringen met onregelmatig geslepen edelstenen
Ringen Steps
In love with our unique engagement rings, handmade in Belgium?
You're welcome to drop by in our atelier in Bruges, so we can talk about the design you have in mind.