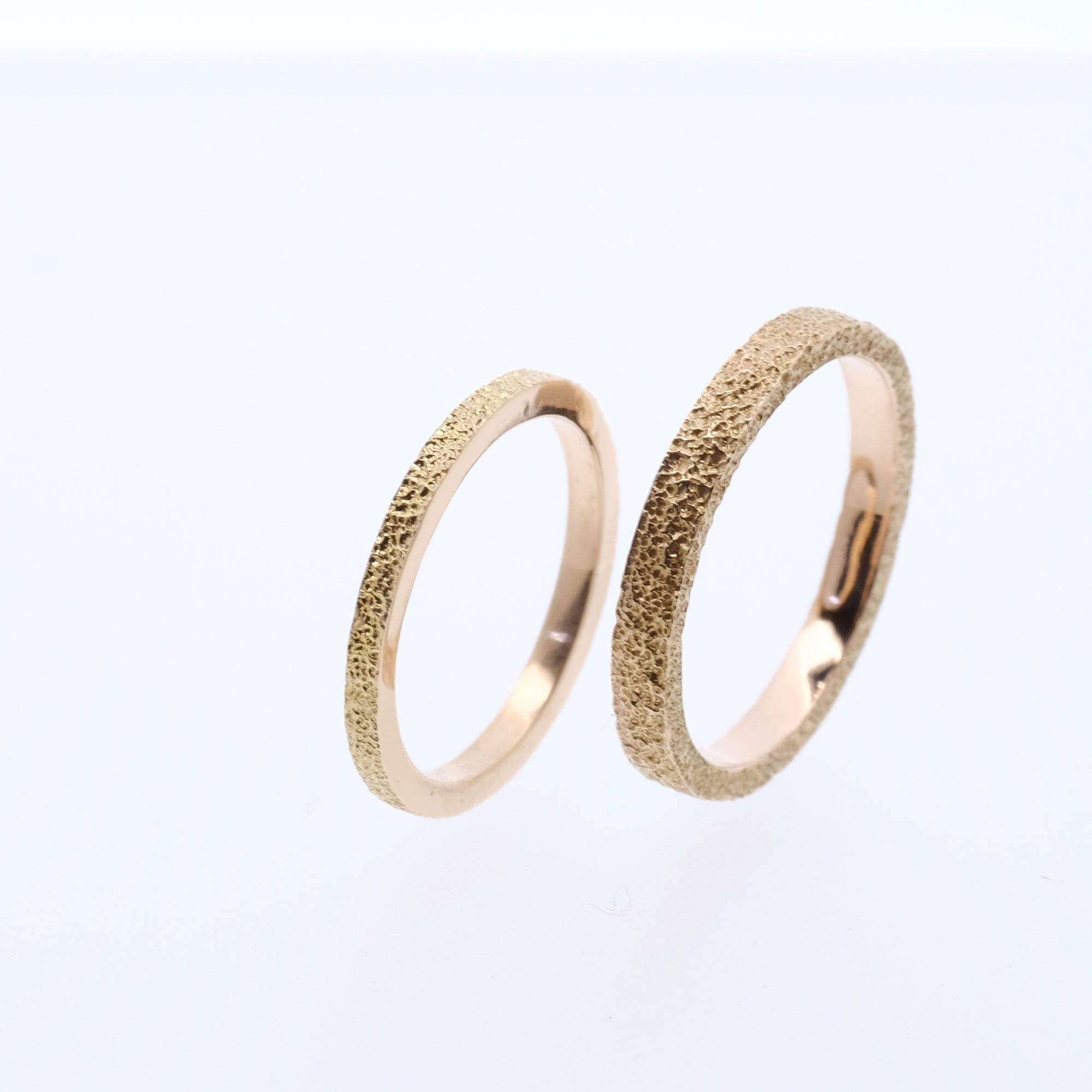 Rings JULIA
From fine and elegant to something rougher
Material: Fairtrade or recycled gold 18 carat or silver
Ring band width: 2mm to 8mm
Ring band height: 1.7 mm
Texture inside: polished
Exterior texture: fine dots. (for those who want something rougher, we make the structure a bit coarser)
This ring can be finished with a subtle stone in a setting or a stone in prongs. (For this, take a look at 'Yes' to our rings with solitaire. )
This ring is available in gold (yellow, white or rose) or silver.
Why choose gold or silver?
We always offer you the choice between silver or gold. In addition to the difference in color, it is also important to take into account the difference in durability. Silver is a softer metal than gold. A ring in gold will keep its shape and structure longer than a ring in silver.
Prices in silver from €195. Prices in gold from €700.
Looking for a Belgian jewelry designer to create your jewelry?
Feel free to stop by in our studio in Bruges or discover our entire handmade jewelry collection online.