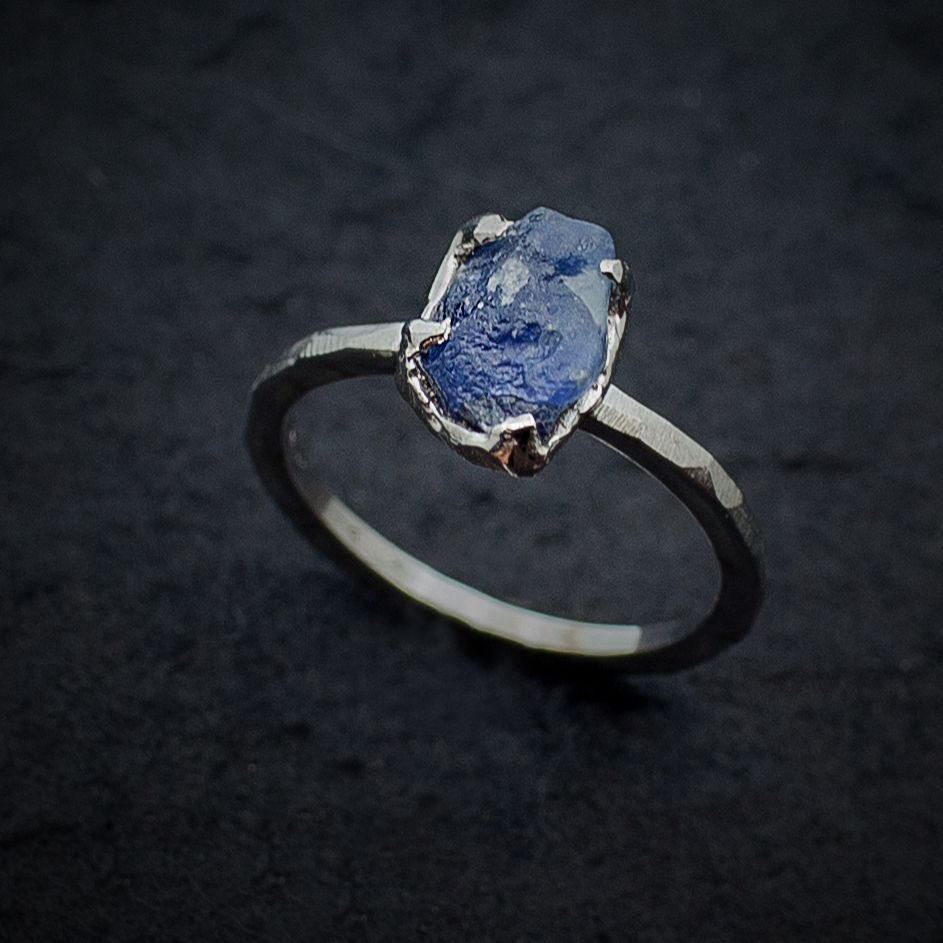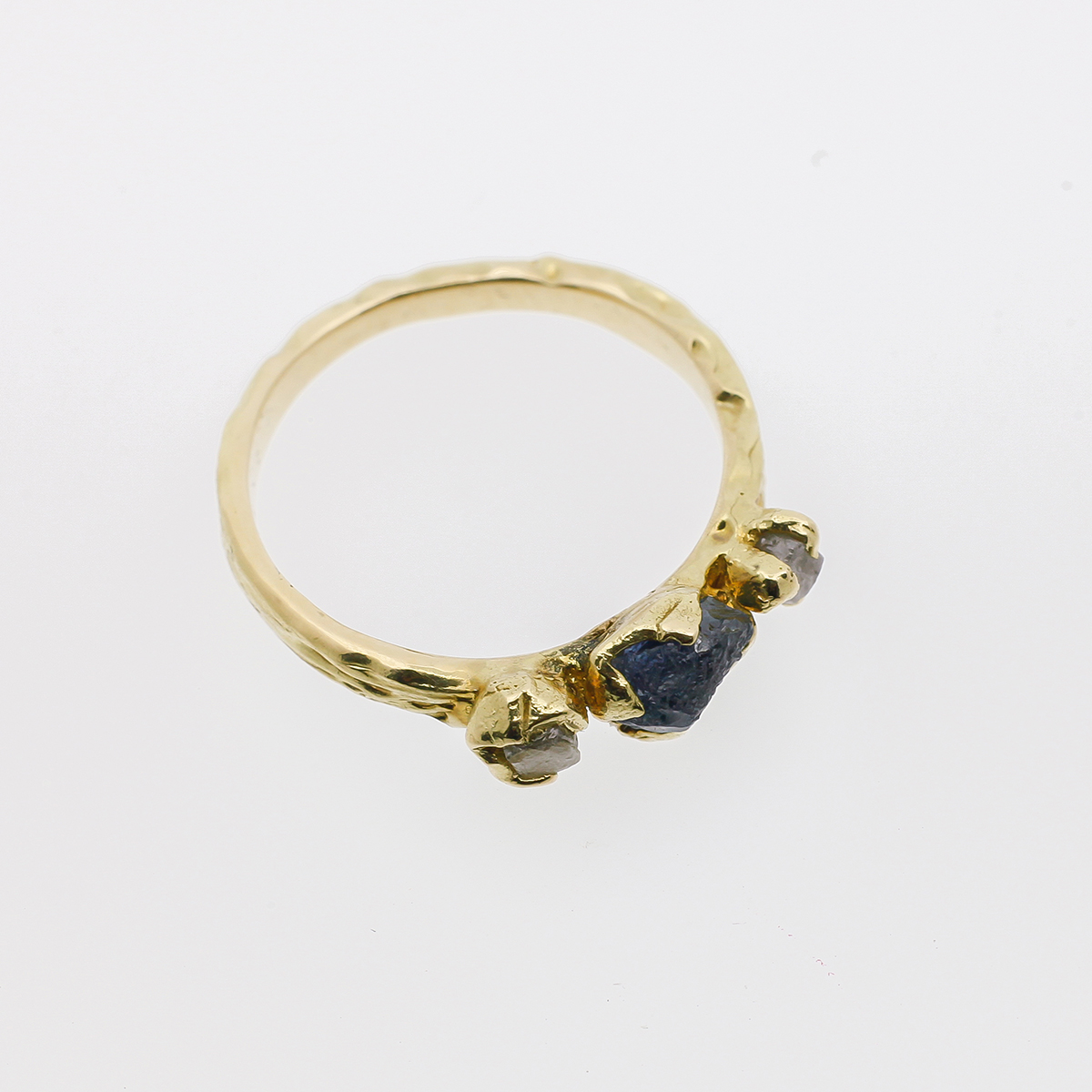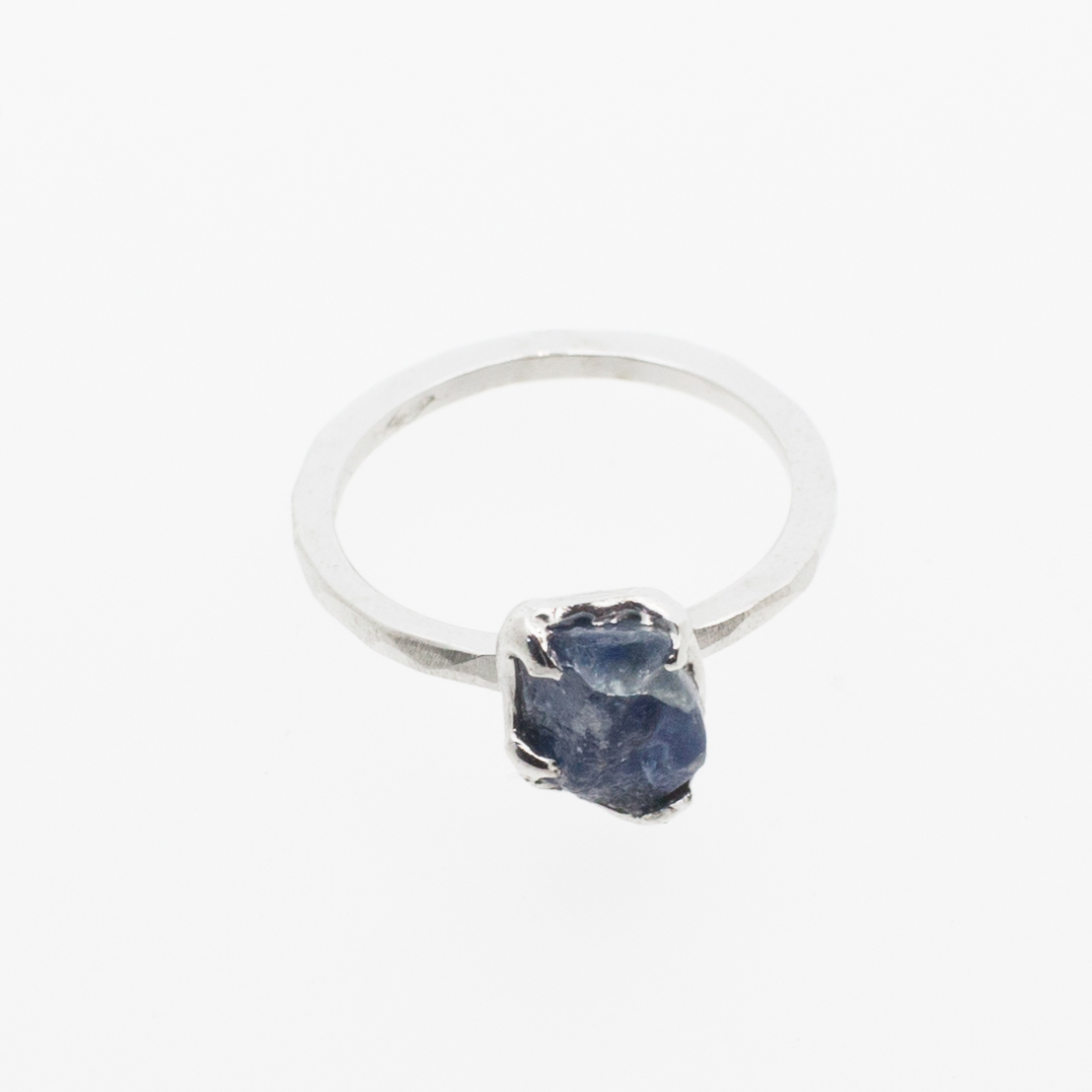 Ringen met ruwe edelstenen
Voor wie van stenen houdt in hun natuurlijke vorm…  
Materiaal: Fairtrade of gerecycleerd goud 18 karaat
Ringband breedte: 2 of 3 mm
Ringband hoogte: 1,7 mm
Textuur binnenkant: gepolierd
Textuur buitenkant: gehamerd met een oude hamer
Steensoort: Ruwe Saffier, robijn, toermalijn,…
Afmetingen steen: Te bespreken.
Wij maken jouw ring op jouw maat. Daarom gebruiken we ook steeds andere stenen. Geen enkele steen is dezelfde. De afmetingen van de steen zijn bij gevolg ook een indicatie. Wij streven er naar dat de afmetingen zo veel mogelijk deze maten benaderen.
Deze ring is beschikbaar in geel of wit goud.
Prijzen vanaf €1600.
Looking for a Belgian jewelry designer to create your jewelry?
Feel free to stop by in our studio in Bruges or discover our entire handmade jewelry collection online.