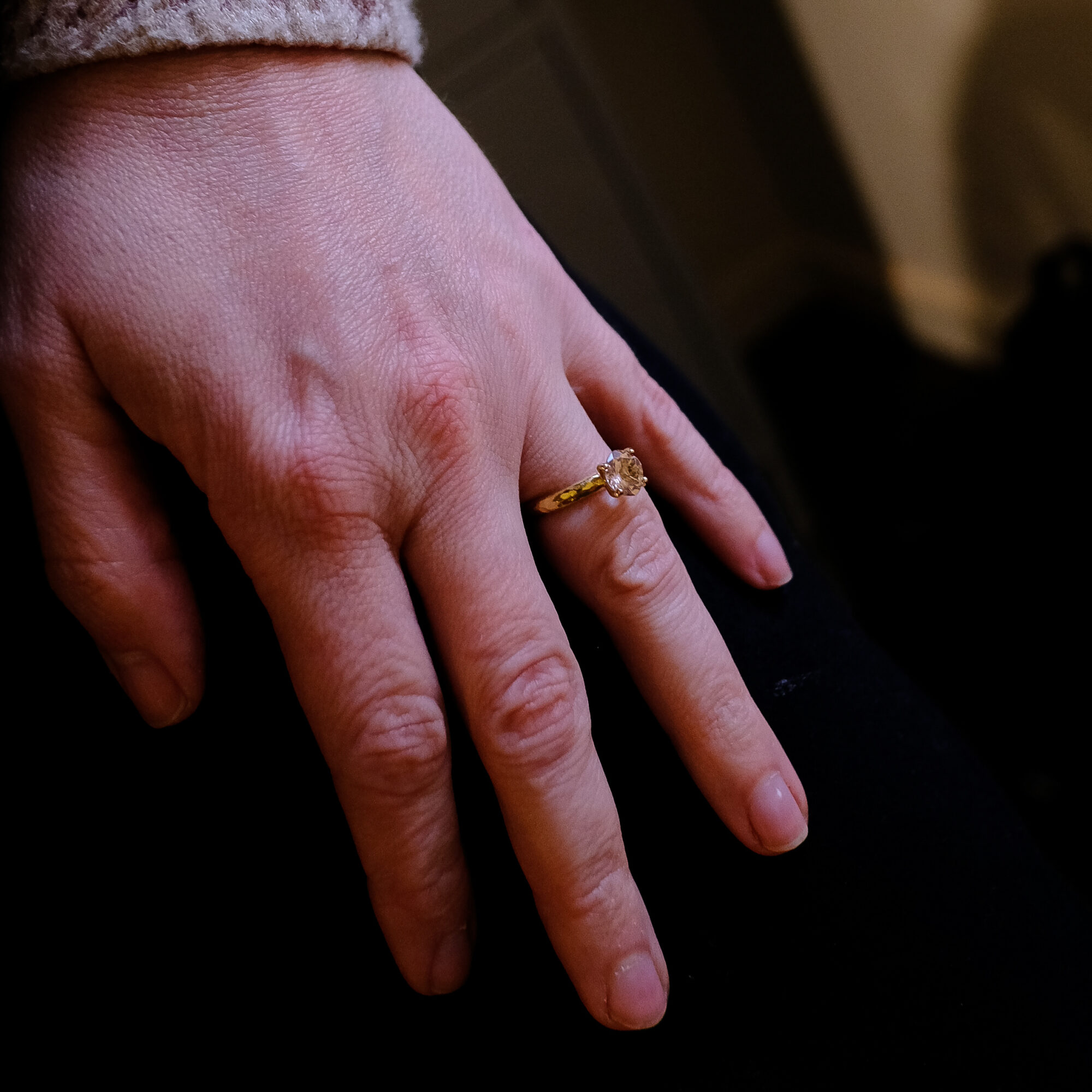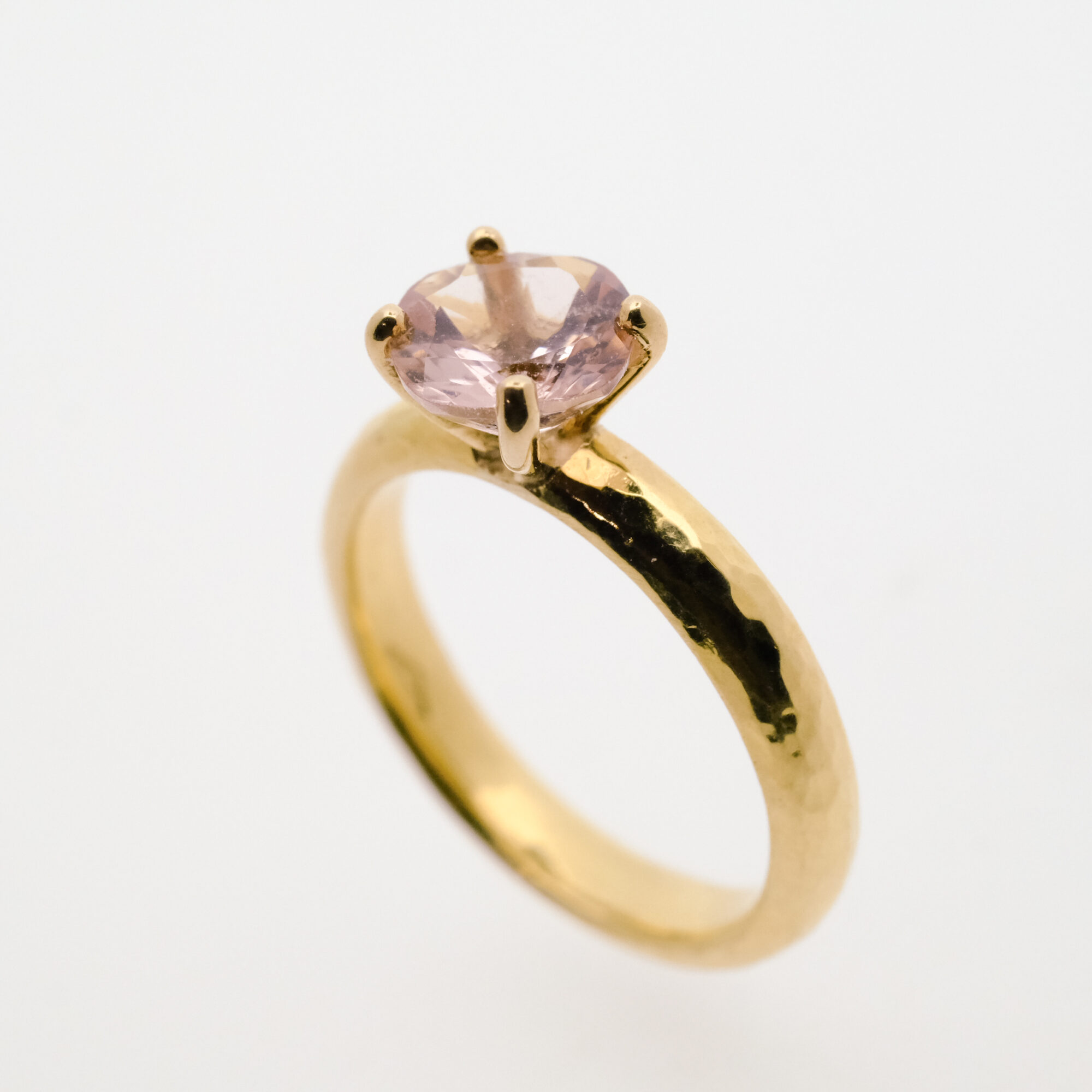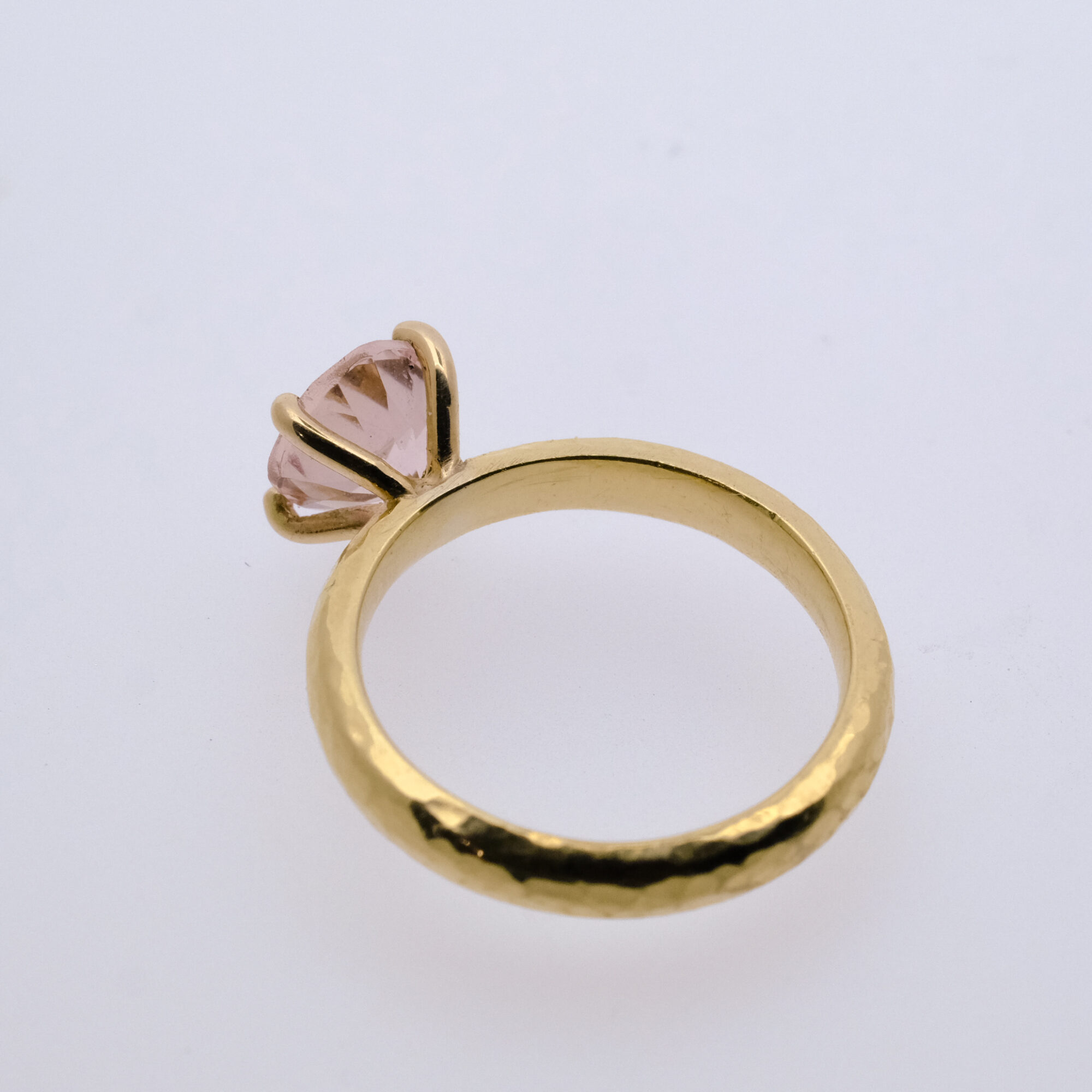 Ring with morganite
Very soft pink….
This ring is made of 18 carat gold. The ringband was gently worked with a convex hammer, giving it a special structure. The salmon pink stone is very light colored which makes it very subtle to the hand. This ring can be viewed in our store. She is immediately available in size 50. Do you like this ring but would you like a different size? Then we can make a similar ring for you. Count on a delivery time of 8 weeks. The price of a new ring may vary depending on the ring size and choice of stone.
Size: 50
Material: yellow gold 18 carat
Ring band width: 3 mm
Ring band thickness: 1.7 mm
Inside texture: polished
Exterior texture: subtly hammered
Stone. : Cushion Morganite 6 mm.
€1 869,00
Looking for a Belgian jewelry designer to create your jewelry?
Feel free to stop by in our studio in Bruges or discover our entire handmade jewelry collection online.