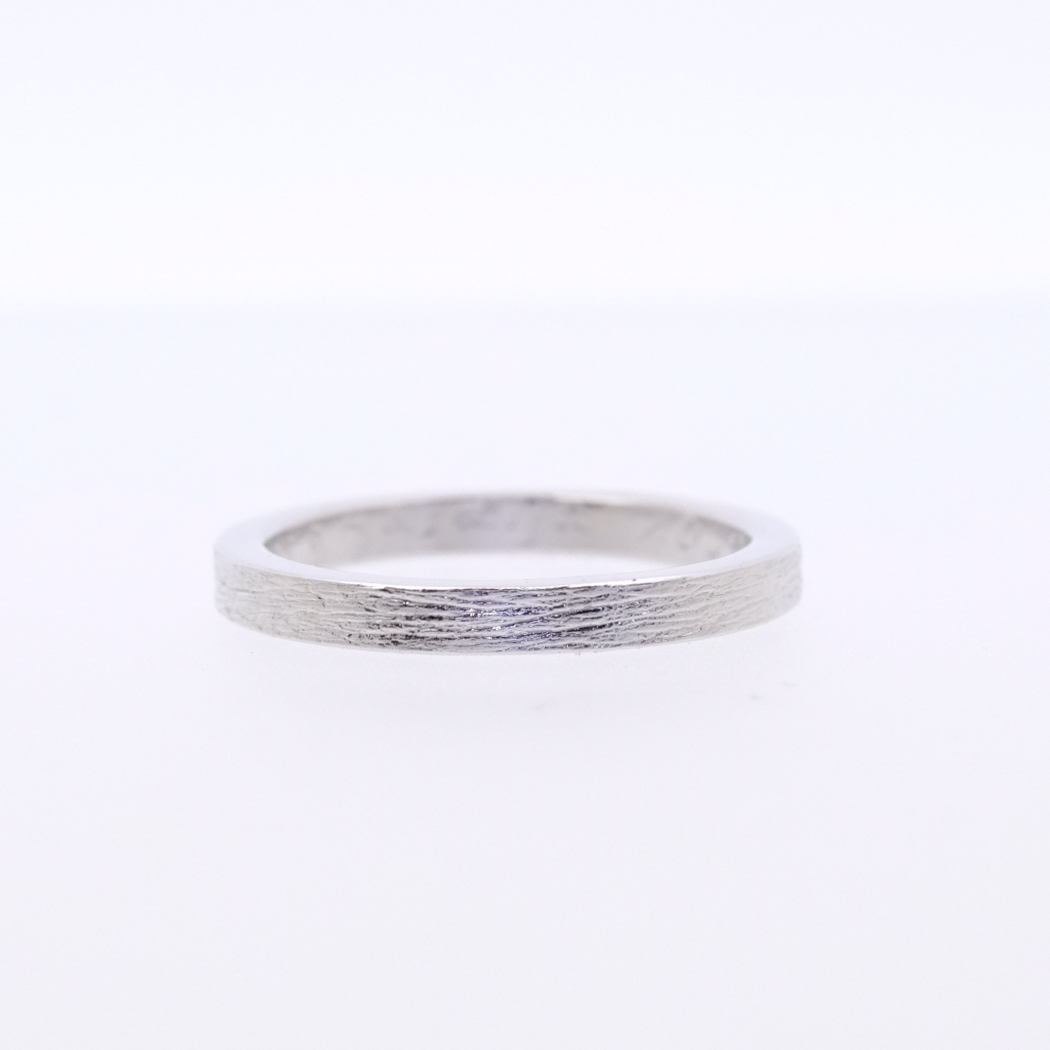 Ring met fijne lijnen
Een klassieker met een authentieke touch. Een tijdloos model!
Materiaal: Fairtrade of gerecycleerd goud 18 karaat
Ringband breedte: 3 tot 5 mm
Ringband hoogte: 1,7 mm
Textuur binnenkant: gepolierd
Textuur buitenkant: fijne lijnen rondomrond.
Deze ring is beschikbaar in zilver of goud. (geel, wit of rood goud.)
Waarom kiezen voor goud of zilver?
We bieden jullie steeds de keuze tussen zilver of goud. Naast het verschil in kleur is het ook belangrijk rekening te houden met het verschil in duurzaamheid.  Zilver is een zachter metaal dan goud. Een ring in goud zal langer zijn vorm en structuur bewaren dan een ring in zilver.
Prijzen voor zilver vanaf €195. Prijzen voor goud vanaf €779
Looking for a Belgian jewelry designer to create your jewelry?
Feel free to stop by in our studio in Bruges or discover our entire handmade jewelry collection online.