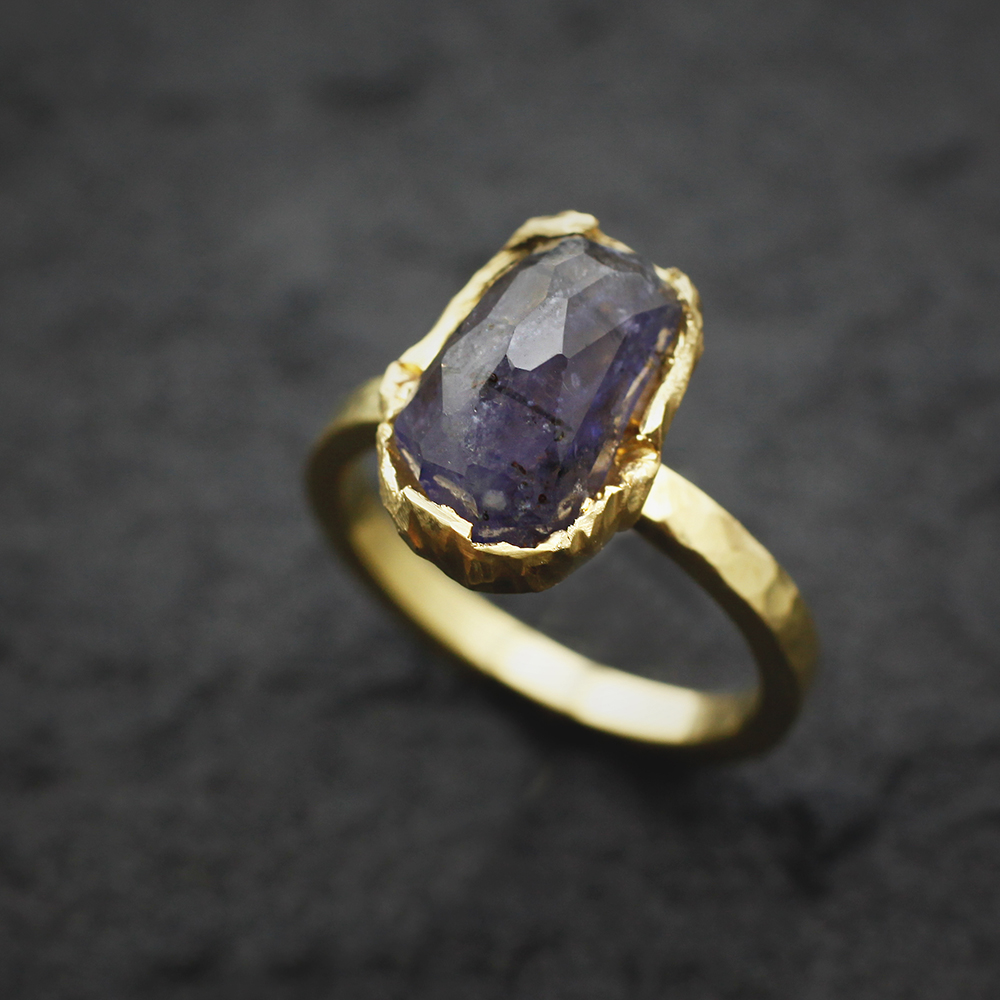 Ring 2,5 mm with irregular cut ioliet
Elegant Eyecatcher
Material: Fairtrade Gold 18 carats
Ring band width: 2,4 mm
Ring band hight: 1,8 mm
Texture inside: polished
Texture outside: forged with a polished new convex hammer.
Stone: Irregular ioliet
Sizes stone: hight 15 mm width 10 mm depth 7 mm
We will maken your ring in your size. That is why we always use other stones. No stone will ever have the same size. That is why the size mentioned is an indication. We strife to use a stone that approaches the sizes mentioned.
This Ring is available in yellow, white or red gold.
€1 159,00
Looking for a Belgian jewelry designer to create your jewelry?
Feel free to stop by in our studio in Bruges or discover our entire handmade jewelry collection online.